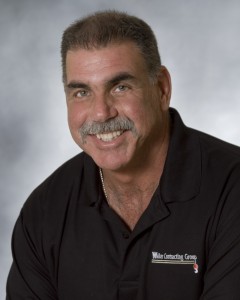 It is important that you, our customers, understand the special qualities our company can bring to bear on your projects. While looking through our website can provide you a sense of what we can do, who we do it for, and how we do it, I want to share our thoughts on why you should contract with us.
We are first and foremost a people oriented business. In order to be successful, we need to provide the best possible product for our customers – we do this by motivating all of our employees to perform at their best. We feel we have succeeded. Our proof is in the building of our large base of repeat business with over 60% of our business last year with repeat customers, many of whom we have worked with on multiple projects over the course of many years. We feel our long-lasting relationships with our clients testify to the success of our efforts!
Second, you can feel secure doing business with us. Our strengths, as highlighted below, are focused around security, whether it is a safe jobsite for our employees and our customers, financial stability with basically no long term debt and a strong working capital position, or the knowledge that you will get the job you contracted for.
QUALITY:     We pride ourselves on doing things right, the first time, and on providing the customer with a beautiful result!
SAFETY:     Our workers' compensation modification rate is .69 and has decreased each of the past 5 years. Our on-staff safety and risk manager conducts weekly safety meetings on the job to insure that we maintain this excellent record.
BONDING:   Due to our financial strength the rate we pay for bonding a project has declined over the past 5 years.
BANKING:   We recently realigned our banking relationships and entered into a line of credit with a new bank – significant in an environment where financing arrangements can be challenging to arrange.
Please let us know how we can help you.

Mike Walker